APG Security
DTC - Area Managers Meeting
---
Above left from left to right: the corporate officers David VanSoest, Tony Pisani, Chuck Marshall, and Bob Beckby. Above right the finance staff from left to right: Roger Rowland, Chuck Marshall, Pat Stuart, and Rick Bancroft.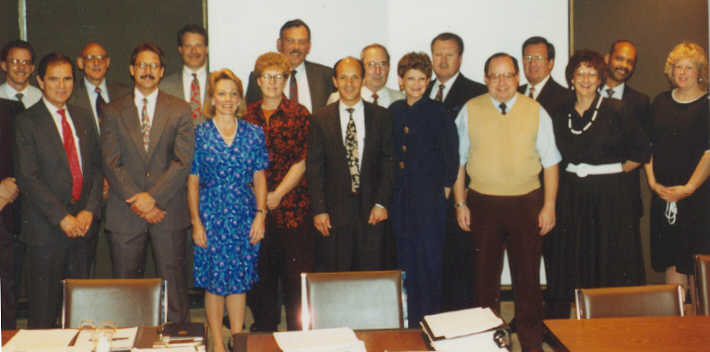 Above from left to right: Rick Bancroft-Finance, Ric Rivera-Commerical Security Services an affiliated company, Ed Gloor-South Denver Area Manager, Steve Allerheiligen-Loveland Area Manager, David VanSoest-Vice President Marketing, Jennifer Ancona-Risk and Benefits Manager, Linda Thorpe-USW Division, Ron Miller-Seattle Area Manager, Tony Pisani-President, Chuck Marshall-Vice President of Finance, Clarissa Bell-Colorado Springs Area Manager, Bob Beckby-Vice President of Operations, Roger Rowland-Payroll Manager, Gordon "Rocky" Roxburgh-Phoenix Area Manager, Julie Hall-Dallas Area Manager, Andre' Lawrence-Phoenix Operations Manager, and Sharon Smith-Vice President of USW Division.
Bottom left: Ron Miller, Ed Gloor, and Bob Beckby. Bottom right: Julie Hall.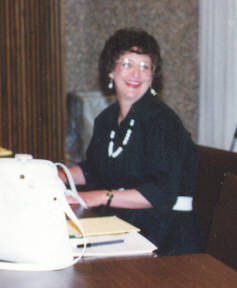 Copyright © 2000 by Roger B. Rowland.
All rights reserved.