APG Security
Denver - Area Managers Meeting

---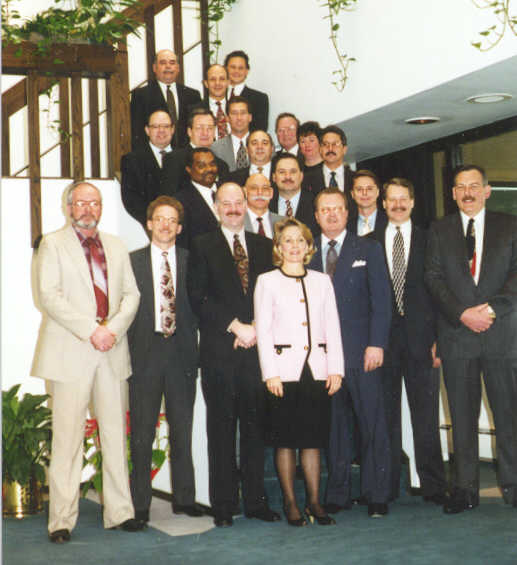 Starting from the bottom, from left to right: Dave Daiss-Colorado Springs Area Manager, Rick Bancroft-Director of Management Information Systems, Curtis Nix-Seattle Sales, Jennifer Ancona-Risk and Benefits Manager, Bob Becby-Vice President of Operations, David VanSoest-Vice President of Marketing, Ron Miller-Seattle Area Manager.
Second row left to right:Charles Curtwright-Patrol Manager, Ed Gloor-South Denver Area Manager, Jim Drapal-North Denver Area Manager, and Tim Bell-Tulsa Area Manager.
Third row left to right Roger Rowland-Vice President of Finance, Gordon Roxburgh-Phoenix Area Manager, Jim Anderson-Regional Vice President Phoenix, Fred Pisani-Denver Sales Manager, Chuck Reed-Area Manager Portland, Eleanor Corbett-Vancouver Area Manager, Steve Allerheiligen.
Top row, left to right: Jerry Schmidt-Loveland Area Manager, Tony Pisani-President, and Andy Allen-Dallas Area Manager.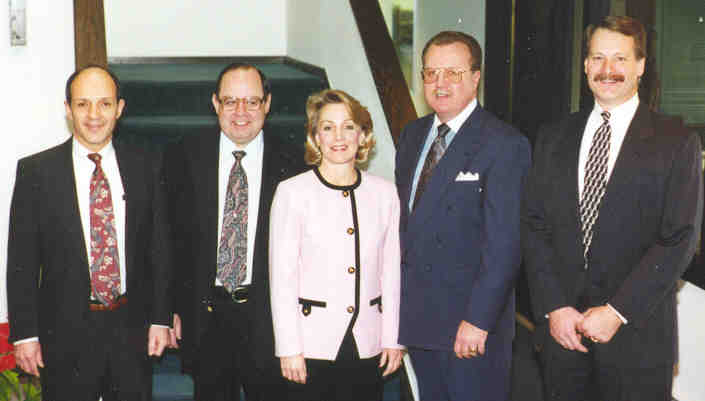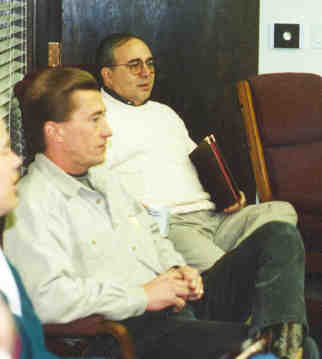 Top left: Tony Pisani, Roger Rowland, Jennifer Ancona, Bob Beckby, and David VanSoest. Top right: Jim Anderosn and Fred Pisani. Bottom left from left to right Ron Miller, Chuck Reed, Jim Drapal, Roger Rowland, and Gordon "Rocky" Roxburgh (standing). Bottom middle: Ralph Thorbann (foreground) and Duke Compton from the Colorado Springs office. Bottom right: Julie Lark and Pat Stuart.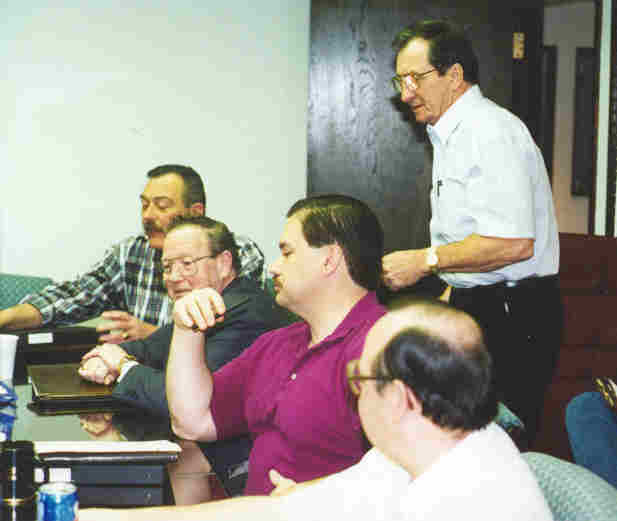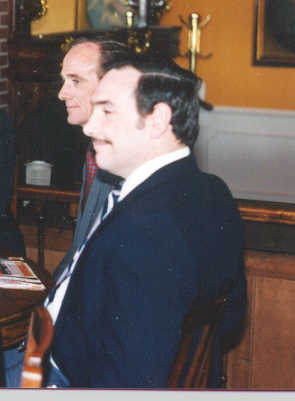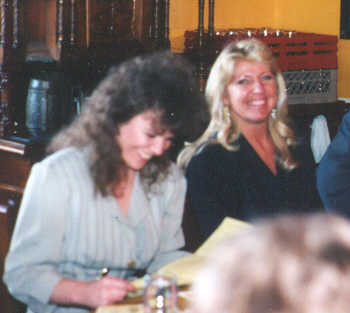 ---
Other Denver Pictures
On the left: Erin Sitt.

On the right from left to right: Denise Latham, Deb Kahler, and Faye Palmer.

Thanks to Roberta Selig for helping identify Denise.

Copyright © 2000 by Roger B. Rowland.
All rights reserved.