| | |
| --- | --- |
| | Class of 1973 |
---
Ora Oliver, Sixth Grade, 1966
Mr. Vaglienti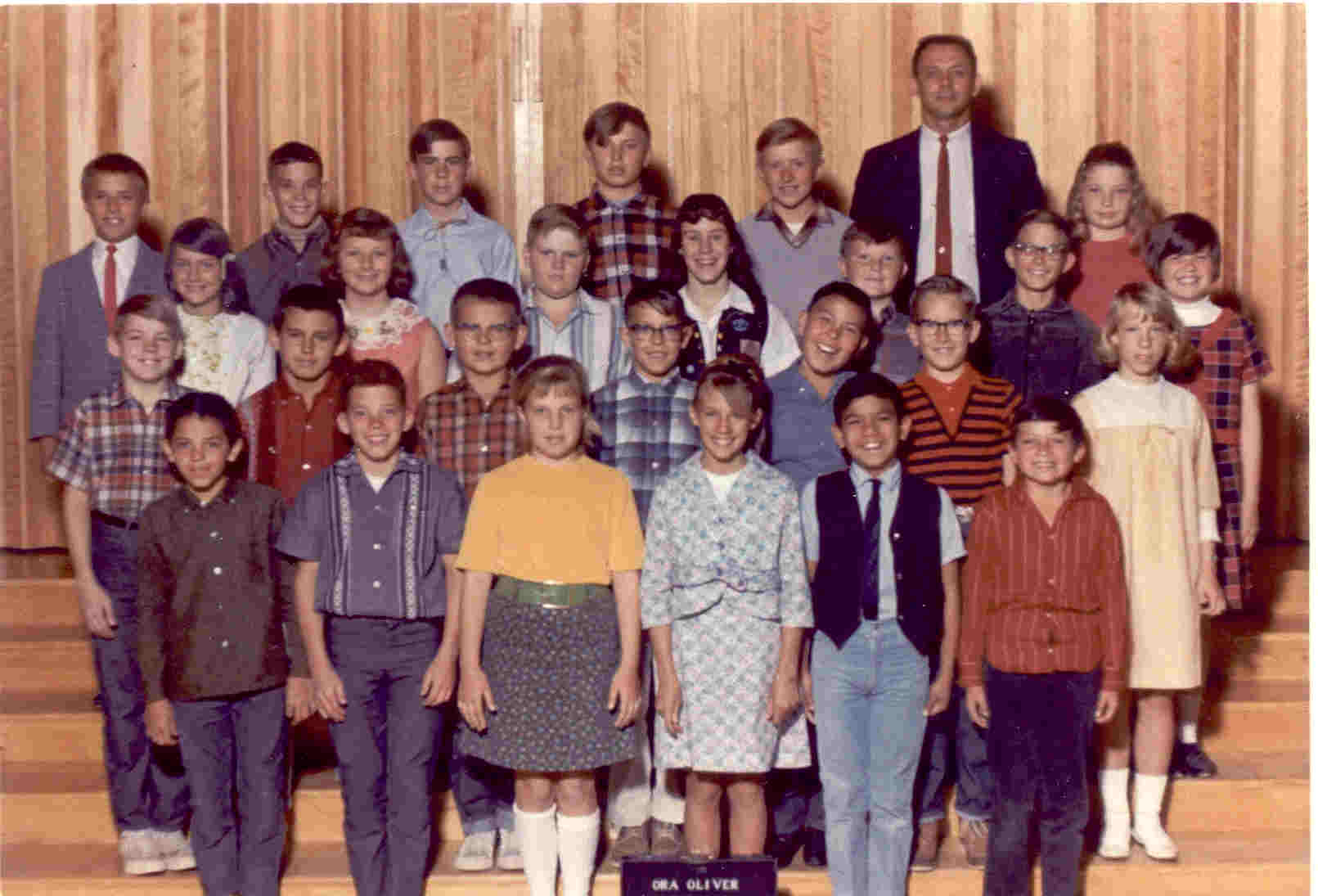 First Row (left to right): Herman Baros, Jim Mote, Kim Lee, Rochelle Newton, Robert Espinosa, and Joe Martinez.
Second Row: Ricky Harper, Dean Marudas, Mike Hull, Richard Bilisoly, Bill Martinez, Scott Dissler, and Cathy Moore.
Third Row: Debbie Richardson, Debra Duffield, Delbert Macy, Pam Carpenter, John VanEps, Joe Smith, and Carol Davis.
Fourth Row: Don Fast, Robert Furhrman, Mike Perogoy, Ed Wheelock, John Wilson, Mr. Vaglienti, and Peggy Camp.
If there are errors in the names or if you can identify the unnamed individuals, please send an email to: