| | |
| --- | --- |
| | Class of 1973 |
---
Alice Terry, Third Grade, 1964
Mrs. Beebe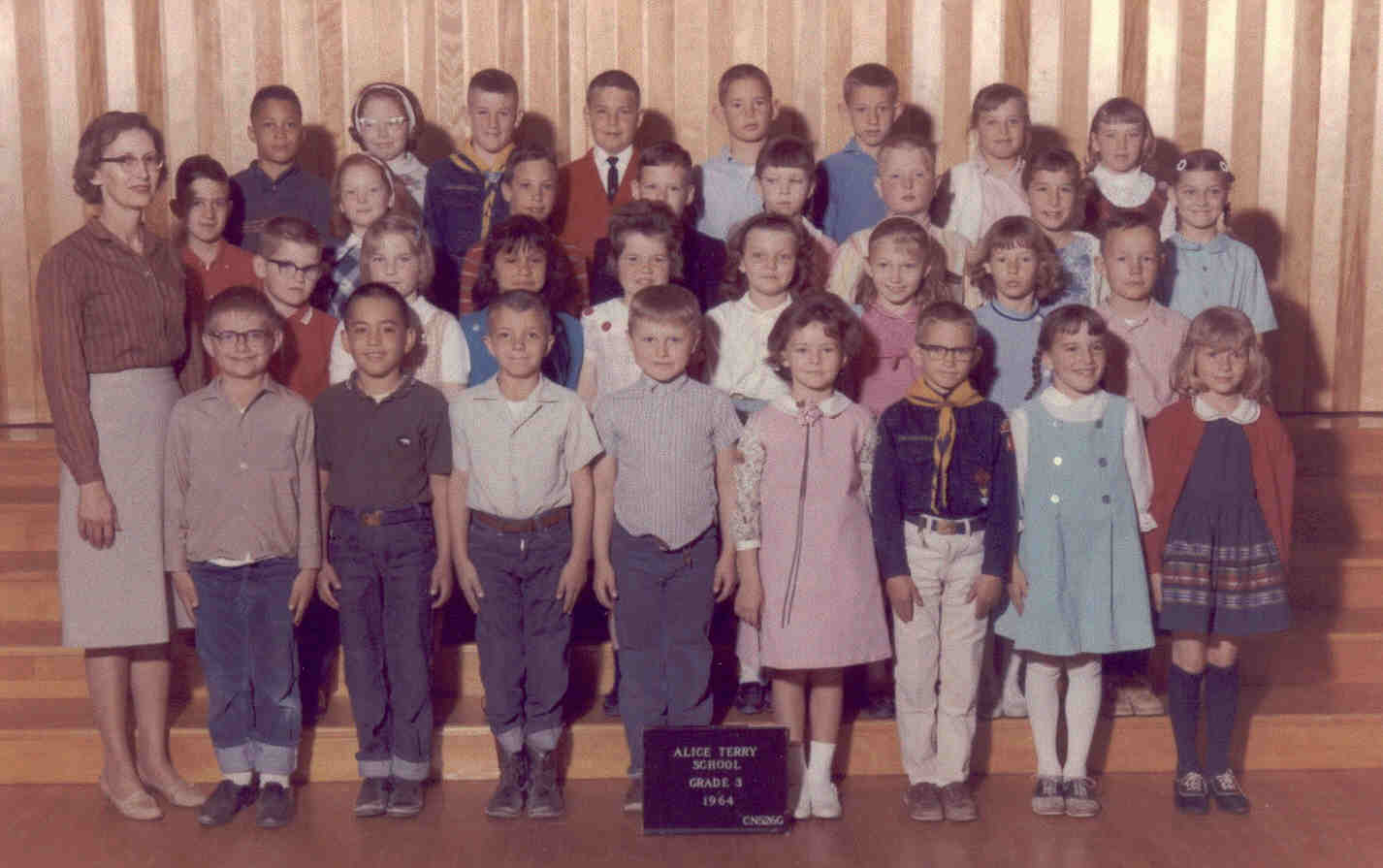 First Row (left to right): Mrs. Beebe, Mike Drake, Jose Maldonado, George Schmidt, Kent Rutter, Vicki De Fonce, David Reeder, Beverly Carrozza, and Joleen Hansen.
Second Row: Steven Aberle, Mai Ann Skoglund, Marilyn Ulilarri, Carol Davis, Patricia Everhardt, Mary Vuksic, Valorie Friedenbach, and Doug Moseley.
Third Row: Jim Wicke(r), Judy Heitz, Steve Dobbins, Ron Evans, Cheyrel Sewell, David Thiel, Janet Hillman, and Debbie Richardson.
Fourth Row: Chuck Woodlee, Paula Roberson, Andy Lang, Mark Fix, Alan Meyers, Mike Ingraham, Cindy Carara, and Mrie Fisher.
If there are errors in the names or if you can identify the unnamed individuals, please send an email to: